Medit i500 Intraoral Scanner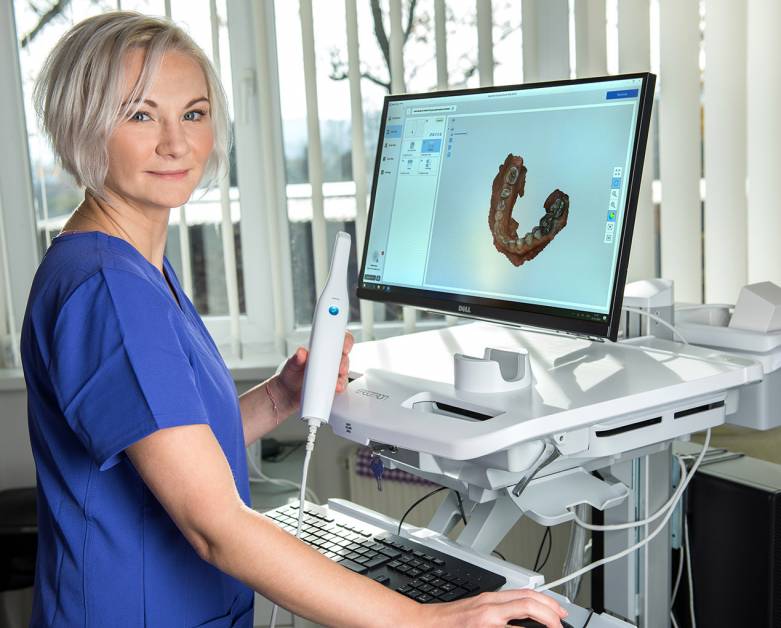 Our laboratory is equipped with a top-class intraoral scanner Medit i500. Thanks to this device, digital scanning is very accurate, safe for the patient as comfortable as possible. The Medit i500 enables extremely accurate imprinting and rapid dental and dental lab replacement production. The final product can be created in just a few hours.
Scanning takes place without the need for a scan spray, with a single button on the scanner we control the start / stop / other phases without having to start scanning on the PC. The scanning process itself starts automatically to approach the teeth. Enhanced and highly realistic imaging helps to distinguish between soft and hard tissues, making it easy to identify neck caps and possesses.

Medit i500 Intraoral Scanner